Use #RideWithJelka
On your social media posts and be in with a chance to win an exclusive Jelka saddle pad - one winner every month!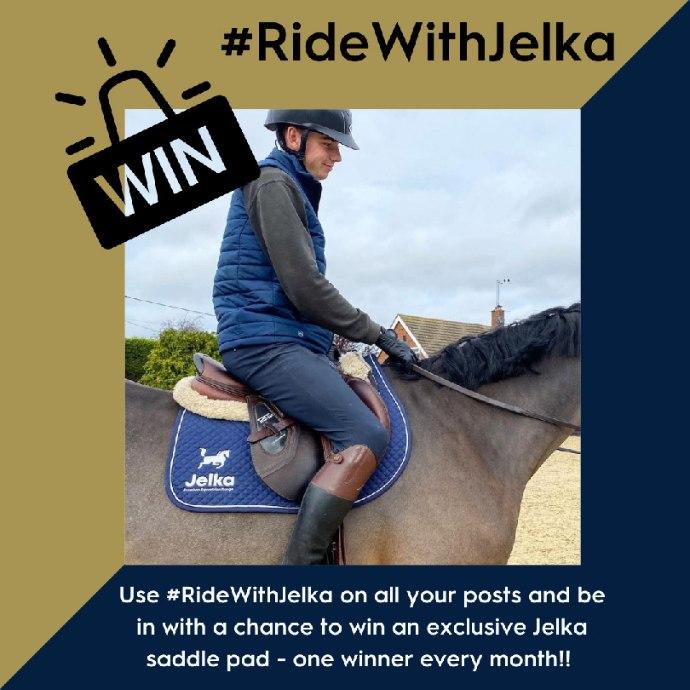 Keep up to date with Jelka by following us on  Facebook and  Instagram 
The March 2021 competition has ended and with one surprised winner! All you need to do is tag #ridewithjelka on any of your horsey social media posts to enter for April!